gesund

is widely recognized as the leading massage therapy provider in Toronto offering both therapeutic and relaxation massage.
All of our Massage Therapists are registered to practice in Ontario and are able to provide receipts which can be submitted to most extended health benefit programs for rebate. Most of the time we are able to submit your treatment claims ourselves right after your visit. Please bring your insurance member ID and we'll take care of the rest.
Swedish / Deep Tissue Massage Therapy
The main purpose of Swedish and Deep Tissue Massage Therapy is to increase the oxygen flow in the blood and release toxins from the muscles.
Swedish and Deep Tissue Massage treatments shorten recovery time from muscular strain by flushing the tissues of lactic acid, uric acid, and other metabolic wastes. It increases circulation without increasing heart load. It stretches the ligaments and tendons keeping them supple and pliable.
Swedish and Deep Tissue Massage also stimulates the skin and nervous system and soothes the nerves themselves at the same time. It reduces stress, both emotional and physical, and is suggested in a regular program for stress management.
Massage Therapy has also many specific medical uses.
Relaxation Massage Therapy
A smooth, flowing style that promotes general relaxation, improves circulation and range of movement, and relieves muscular tension.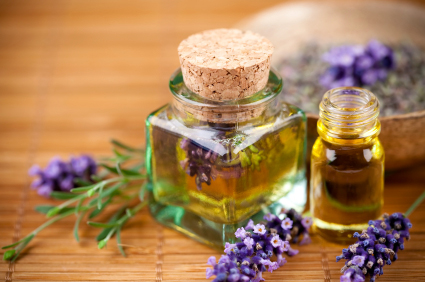 Aromatherapy Massage Treatment
Aromatherapy uses essential oils from plants to heal, alleviate pain and regulate mood. Essential oils are volatile, highly concentrated plant extracts, derived from leaves, bark, roots, seeds resins and flowers.
In Aromatherapy Massage, essential oils are mixed with a carrier oil. We use up to five oils in a mixture, and choose the oils based on what your needs be they relaxation, soothing for achy muscles or stimulating.
At gesund we have developed 4 unique essential oil blends that you may choose from:
You can also have your therapist create a custom combination to suit your needs.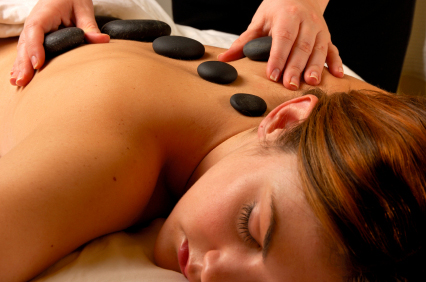 Hot Stone Massage Therapy
Hot Stone Massage Therapy involves the application of water-heated basalt stones of varying sizes to key points on the body, giving a deep massage and creating sensations of comfort and warmth. The direct heat relaxes muscles, allowing manipulation of a greater intensity than with regular massage. The stones we use at gesund were hand selected from the Lake Superior.
Hot stones expand the blood vessels, pushing blood and unwanted waste materials through the body. This has a sedative effect on the nervous system and ensures that every cell in the body receives more oxygen and nutrients while at the same time waste material is removed more effectively through the corresponding increase in lymph flow.
Hot Stone Massage is useful in treating the following symptoms:
Muscular aches, pains, sprains and strains
Poor circulation
Rheumatic and arthritic conditions
Fibromyalgia
MS
Back pain
Stress, anxiety and tension
Insomnia
Depression
Hot Stone Massage Therapy makes you feel deeply relaxed, allowing you to let go of all the stress that is held within your body. It is really an amazing experience.
Related Posts From Our Blog
Little bit of history Massage as a practice is as old as humanity.  It's an instinct to "rub the...