Book your FREE 15-minute consult with our Chiropractor. Come get a new pair of Custom Foot Orthotics.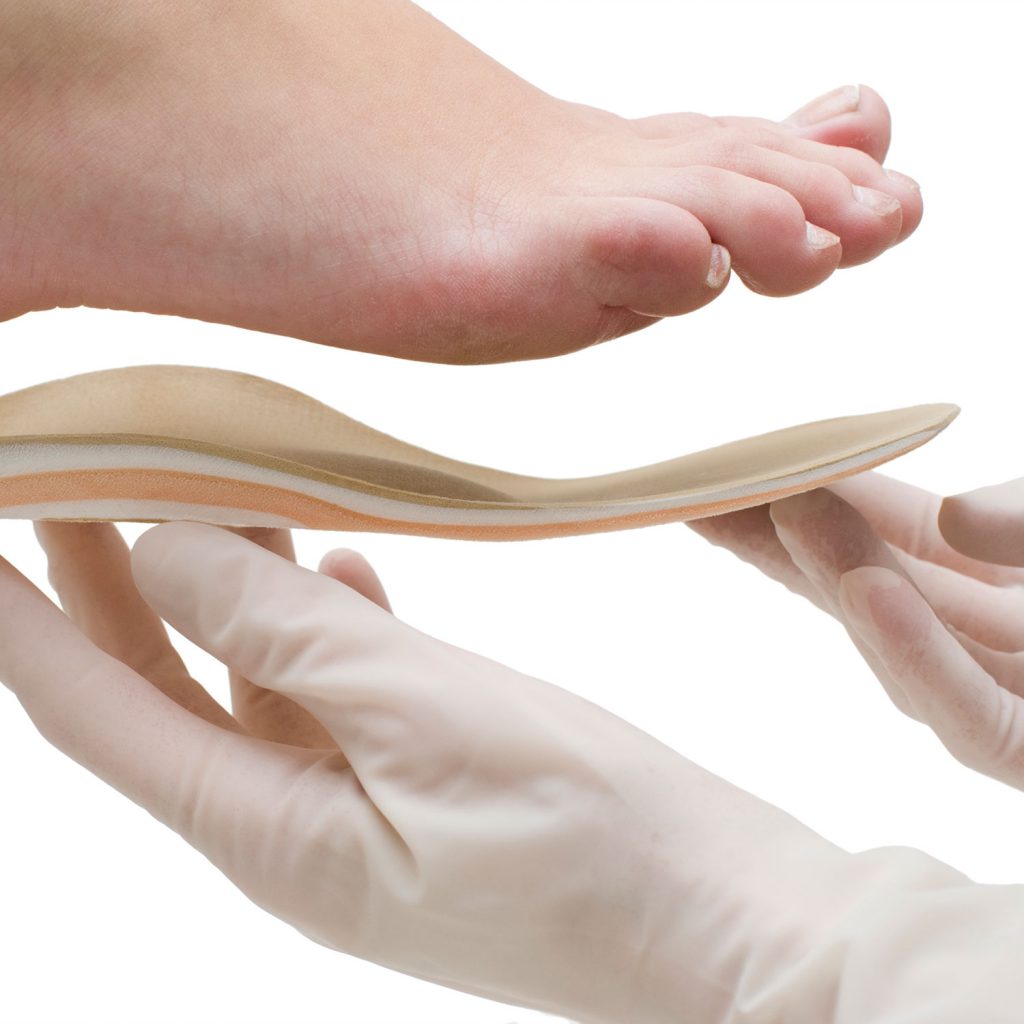 To order new Custom Foot Orthotics, please book a Chiropractic appointment.
New patients are required to book an Initial Chiropractic Appointment
About Custom Foot Orthotics
Custom foot orthotics are corrective devices made to assist a foot that fails biomechanically, to function normally.
Orthotics are made to control abnormal foot function, re-establish proper weight distribution and improve overall biomechanics.
Toronto residents can benefit from orthotic inserts or orthotic footwear. Even if you don't suffer from any obvious foot pain you may have some biomechanical imbalances that could lead to problems later if left untreated.
Moreover, some clinical conditions may be present without any obvious foot problems. Subtle imbalances in the foot are amplified as they go up the leg, knee, hip and back creating symptoms of pain in other areas of the body without presenting in the feet.
Your Foot and gesund's Custom Foot Orthotics
At gesund in Toronto our orthotics are truly custom. We first perform a clinical biomechanical evaluation to determine the amount of correction necessary. Then a neutral position plaster foot mold of your foot is taken to yield a positive plaster cast. Your orthotic is derived from this platform with the corrections necessary to address your specific situation. The proper use of these corrective devices should significantly reduce a patient's symptoms or foot related pain and discomfort. Some conditions may be severe and have already undergone osseous (bone) change. In this case the custom foot orthotics will prevent further damage and promote soft tissue restoration.
Some conditions commonly helped by the use of orthotic footwear include:
Achille's Tendonitis
Calluses
Corns
Diabetic Neuropathy
Heel Spurs
Plantar Fascitis
Metatarsalgia
Morton's Neuroma
Sesamoiditis
However as previously mentioned, EVERYONE can benefit from the use of custom made orthotics.
You may choose from inserts to be placed in your existing footwear or select a pair of shoes from our extensive catalogue.
Our selection of shoes include, Nike, Clark's, Ecco, Adidas, Puma, Timberland, Ascics, Mephisto, Hush Puppies, Birkenstock and many more..
Custom Foot Orthotics are not covered by OHIP. You may be covered under your existing personal health insurance policy or Extended Health Benefits plan from your employer. Check with your benefits plan to see if you have coverage.